When you are directing, producing or creating a video content (feature films, documentary, drama, web-series, short forms etc.), there are 2 essential questions:
Visibility: how can I have it viewed by as many people as possible?
Monetization: all work deserves a salary, how can I get the most of my content?
All objectives are different, some look for pure visibility before considering making a real business out of it, others have only mercantile objectives. But very often monetization and Return On Investment (ROI) is an essential criteria…
For more than 10 years, Internet has radically transformed the video industry: emerging of VOD platforms, booming of streaming platforms such as Youtube (free and premium) or Twitch, SVOD services like Amazon Prime Video, and soon home Cinema releases… Streaming never ceases to revolutionize the models already in place. But what about remuneration for filmmakers, creators, artists, directors, producers?
Let's take a quick look at the different monetization models.
⚠DISCLAIMER :
(1) we exclude here the particular cases of cinema blockbusters or VOD platforms which benefit from colossal budgets for their distributions: marketing budget, multi-platform distribution structure etc….
(2) These are estimates, to give an idea of scale, but of course there are situations where these figures may vary.
SVOD
WHAT IT IS ?
SVoD is a subscription system (mostly monthly) that allows access to an unlimited catalogue of videos. The majority of big platforms, starting with Netflix, use this monetization system. However, these platforms generally offer very large catalogues, which makes it even harder to stand out of the crowd when you distribute your video contents within their offer.
MONETIZATION
If you want to offer video content on SVOD platforms (or even if you want to create your own SVoD platform) you need to take into account several parameters to make a good estimate of your income. First, if you license your rights, you generally have two options:
A flat fee license (this is often the model proposed by Netflix)
A variable cost per view /stream (depending on our sources, generally the revenues paid are between 0.05€ and 0.20€ per view, but this depends on the platform, content, duration of rights etc…)
If you have enough content you can also create your own video platform to control your monetization. In this case, it will depend on your catalog, if you use productions that are not yours you will have to pay royalties. Generally the rights are paid in proportion of the subscribers consumption.
TVOD
WHAT IT IS ?
Transactional VOD, or TVOD (including Pay-per-view), involves purchase or rental of a video content. This is similar to services that offer a collection of movies, series or sports offers, such as iTunes, Google Play etc.
This system is more flexible for filmmakers, since it makes it possible to sell video contents by "unit" and is thus much more adapted to limited catalogues.
MONETIZATION
This model is ultimately the simplest in terms of monetization. The real issue for this type of monetization is to attract an audience willing to pay. This will allow you to make more profits in the short term (than on Youtube for example). You have a doubt? Have a look to the theory of the 1000 true fans to understand that it is not necessary to have a community of one million people to live from your video contents.
When you make your movies or video content available on TVOD platforms (Itunes, Google Play or YouTube Originals), they pay you an average of 60 to 70% of your revenues. If you choose the direct selling model (like with OKAST) to your audience, you can keep up to 85% of your income.
AVOD
WHAT IT IS ?
Advertising-based VOD, or AVOD, allows users to watch free content that is monetized via video advertising. Instead of making your viewers pay, it is the advertisers or advertising networks that pay, usually on the basis of a thousand views of their advertising (pre-roll, mid-roll, post-roll).
AVOD is a popular form of monetization, democratized by Youtube, but requires a large audience to generate significant revenue.
If you choose an AVoD monetization, keep in mind several key points in order to optimize your revenues. Regarding the contents, to be profitable it is best to have a deep catalogue, preferably of short formats. Indeed, since ads are mainly displayed at the beginning of the video (it is still possible to insert ads in the middle of the video (mid-rolls) but this often degrades the customer experience), short content allows more ads to be displayed without being intrusive. Comedy videos are often more profitable because they attract a larger audience and are aimed at a younger audience, less likely to pay for video content.
If you have the possibility to launch your own streaming platform, you will be in position to set up your own ad server and manage the ads ecosystem by yourself. Be sure to collaborate with brands which fit to your fans or the community you are targeting. Indeed, revenues come from the number of views but also from clicks on ads, so you want to make sure that the content is relevant to your audience. Be sure to control relationship with brands, as we have seen recently, some companies left YouTube because their ads were posted just before videos that exploited children for commercial purposes.
MONETIZATION
To become profitable with advertising monetization, you will need to generate many views. To get an estimate of the income you can get on Youtube you can use this tool. For example, if you have a CPM (cost per thousand) of $2 and you generate 40,000 daily views on your site, your monthly revenue will be $2,400. It is therefore essential to succeed in acquiring a lot of traffic on your site.
However, if you already have a community, you can consider having your own streaming platform with your own advertising system (and/or using ads exchange): this will allow you to get higher CPMs (between $15 and $25) and control your monetization: you will be able to sign direct agreements with advertisers, and have all the advertising data. YouTube is not the only solution, think about it! At OKAST we can integrate alternative advertising monetization solutions, via Spot X or Google AdExchange.
OTHER EXISTING MODELS OF MONETIzATION FOR CREATORS
Product placement: this is booming right now. For independent creators but also American blockbusters (which always integrate a large budget of various advertisers into production budgets). On Youtube, many brands pay influencers directly to promote their content in videos. The estimated income depends on many factors, but generally on Youtube you can get between 500 and 1000 € for 10 000 views.
Donations: Crowdfunding platforms started this new monetization models, followed by other such as Patreon. This type of monetization model is difficult to estimate, but very interesting, and sometimes donations from only 1% of a community can finance a large part of a creator's income. At OKAST we offer the possibility to add a "Pay what you want" option in the check out. Think about it ?
Sponsoring : Sponsoring is an immersive advertising format where a brand sponsors videos or even a streaming platform. In this case, it goes further than a simple pre-roll, with branding all over the platform, billboards etc… For the advertiser it offers the possibility to offer video content while controling the distribution platform (no other concurrent ads) as well as the navigation and all associated data (which is a real treasure). For content creators, this enables them to finance their content while controlling advertisers and the customer experience. At OKAST, we are developing this kind of format to harness the full power of video platforms and smart data. Contact us if you want to know more.

Let's recap
Let's try to see together how much each system can bring for a creator /content producer. Let's take for example an independent film, a documentary or a web-series with the following assumptions:
40 000 views on Youtube
1% of the creatord/filmmaker audience would be willing to pay for this video content, i.e a forecast of 400 sales/rentals in TVOD:
SVoD: It all depends on the platform you use, some such as Netflix will pay upfront for your contents rights. These amounts can vary a lot from a few hundred euros for niche platforms to several thousands depending on the notoriety of your film.
Some platforms will pay you in proportion to the number of views. According to our estimates on independent content, it will be possible to earn between 300 and 3 000€ / month.
AVoD : If you want to go on YouTube with ads, there are a lot of factors to take into account. With the assumption that you can make 40,000 views.
We can also assume a CPM (cost per thousand) of 5€ as well as a 70% sharing but a filling rate of 50% that makes 0.00175€/see. You will win 70€.
If you have your own site with your advertising ecosystem, you can estimate a CPM of 15€. Let's take again the hypothesis with an audience decreasing by half (because you no longer benefit from Youtube traffic), you will earn 105€ or 0,00525/views
TVoD : We start from an estimate of around 400 sales at 2.99€ each.
Depending on whether you go through Itunes, Youtube Originals or another platform, there will be a commission that is estimated at about 30%, or 400 x 2.99€ – (400 x 2.99€ x 0.3) = 837.2€.
If you create your own platform to make direct sales (for example with a tool like OKAST) the commission is only 15%, in these cases you will earn 1016.6€.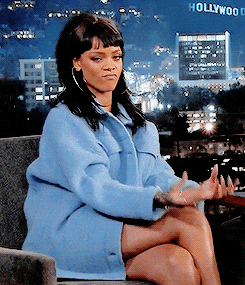 Finally, to put this into perspective, let us sum up everything in a table. It is tricky to mix free content views with video watched on a paid model. So to restore a balance in values, let us make the following assumptions:
1% of an audience would be willing to pay for pay-per-view video content. So for 1000 views in AVOD, there could be 10 purchases in TVOD.
According to the Quantcast site, monthly visits on Netflix represent only 15% of monthly visits on Youtube. So we could determine that for 1000 AVOD views, we have 150 SVOD views.
Here are the estimated revenues for 1 content according to its monetization mode: AVOD (1000 views), SVOD (100 contents) and TVOD (10 views):
| | |
| --- | --- |
| Monetization type | Revenus |
| TVOD Itunes etc. – approx | 10 x 2,99 x 0,7 = 20,93€ |
| TVOD direct sell (ex: via OKAST) | 10 x 2,99 x 0,85 = 25,41 |
| SVOD low and high range – approx | 0,05 et 0,20€, = between 5€ and 20€ |
| AVOD Youtube – approx | 1,75€ |
| AVOD on your own platform – approx | 5,25€ |
You have video content and want to optimize your monetization? Contact us on hello@okast.tv !